Managing Class Conduct Nonverbally
By Daniel A. Domenech/School Administrator, April 2018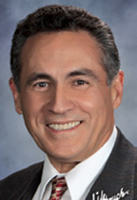 CLASSROOM CIVILITY can depend greatly on classroom management. Those of us who have spent time in the classroom fully recognize that little learning will take place in an out-of-control classroom.
In "The Key to Classroom Management" article in Educational Leadership (September 2003), Robert Marzano says research has shown us that "teachers' actions in their classrooms have twice the impact on student achievement as do school policies regarding curriculum, assessment, staff collegiality and community involvement."
Many strategies are available to teachers. I recently came upon a program that Pillager Elementary School in central Minnesota is implementing in their classrooms with impressive results. It is a classroom management model that combines nonverbal communication for both teaching and managing. The Pillager School District is within the region serviced by the National Joint Powers Alliance, a service agency with cooperative purchasing nationwide and one of AASA's premier partners. NJPA is funding the training of Pillager staff in the use of the ENVoY nonverbal classroom management system.