By Daniel A. Domenech/School Administrator, April 2019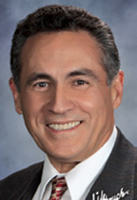 CUMBERLAND COUNTY IN North Carolina is a suburban school district with high poverty near Fort Bragg, a military installation with more than 50,000 active duty personnel.
Last year, the area was devastated by Hurricanes Florence and Michael. The destructive storms left many students homeless with thousands of houses damaged or destroyed. In the aftermath, Superintendent Marvin Connelly wrote me to thank AASA for its financial support that helped students and their families. He described a family that had been homeless for several years due to Hurricane Matthew. Then Hurricane Florence flooded the temporary facility they were occupying, forcing the mother and two daughters to live out of a van. The mother used funds from AASA to repair her car, buy food and purchase clothing for her daughters.
Continue reading