By Daniel A. Domenech/School Administrator, January 2019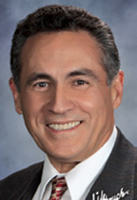 FOR MANY YEARS, AASA has conducted its international seminar to provide our members with the opportunity to see education up close and personal in countries across the world. I first participated in the seminar in 1998, the year that I was president of AASA, when we went to Cuba. Traveling to Cuba then was quite different than traveling there now, but our group still had an amazing experience.

Since becoming AASA executive director 10 years ago, I have had the opportunity to travel extensively with our members. This past October, the international seminar took the group to Ecuador, with a side visit to the Galapagos Islands. Compulsory education there begins at age 6, although pre-school and infant care programs are available in select private and public schools. The secondary program goes from ages 12 to 18 and encompasses the equivalent of our middle school and high school.
Continue reading