By Daniel A. Domenech/School Administrator, June 2019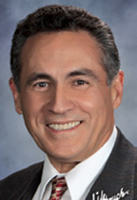 I RECENTLY HAD the opportunity to travel to Warsaw, Poland, where I gave a presentation titled "It's Just Not About a College Degree" at the Council of Eastern European Schools Association. This is hardly a revolutionary idea to our colleagues abroad where apprenticeship programs have flourished for hundreds of years and where typically, from the 6th grade on, students either enter the "gymnasium," or academic program, or follow a vocational track.
Those students on the academic track are the ones who in all probability will attend and graduate from a university while the students on the vocational track will learn a skill in an apprenticeship program coupled with schoolwork that will lead to certification and employment in a trade.
Continue reading